Meet Avi Frier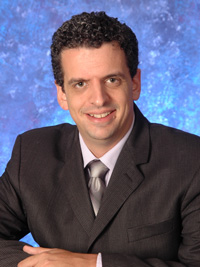 Besides performing magic professionally since 1986, Avi has extensive experience consulting with small to medium businesses as a Guerrilla Marketing Strategist. He has developed marketing plans, advertising campaigns, and sales strategies for companies in a multitude of industries.
By combining his magical and comedic talent with a grasp for marketing and an emphasis on the end result benefits of your product or service, spectators aren't just entertained; they learn how they would benefit from doing business with you!
How It All Began
Remember the 80's? Big shoulder pads, skinny ties, and gasoline for 99 cents a gallon? Bored one summer afternoon in 1985, Avi wandered into a magic shop in downtown Baltimore and purchased his first magic trick.
Addicted, he returned to that shop three or four times a week that summer, spending almost all of his summer wages on magic.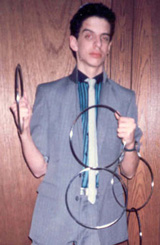 In an effort to nurture his entrepreneurial spark, Avi's parents pointed out that the magic props he had purchased were an investment in his future, when they said, "You idiot! Why would you waste all your money on that crap? You'd better not come crying to us when you need money to run amock with your friends on Saturday night. Don't you know gas costs 99 cents a gallon?"
Almost immediately, Avi began booking birthday parties and performing at community events.
In the early 90's, Avi took to the comedy club stage, appearing in clubs throughout the New York area.
In 1992, Avi moved to Florida, where he worked with kids and moonlighted as a comedy magician.
In 1999, the internet boom redirected Avi's daytime career from youth work to marketing. In 2003, he trained under Jay Conrad Levinson, the father of Guerrilla Marketing.
Today, Avi blends his magic and comedy talents with his marketing know-how, by using magic to help companies deliver their message to the masses.
Avi lives in Hollywood, Florida, with his wife Sharon and three magicians-in-training.